| | | |
| --- | --- | --- |
| Dùng hình ảnh đem Phúc Âm ngày Chúa Nhật đến với mọi người. | | Using pictures to delivery Sunday Gospel to everyone. |
Index | Full size | Other languages |The 41st Sec. | FAQ | About Us | Donations |PPS|RAR|Phụng Vụ Lời Chúa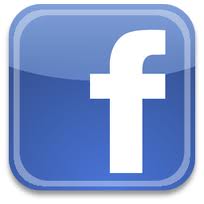 Ngôn ngữ khác - Other languages

15o Domingo en tiempo ordinario

15e dimanche du temps ordinaire

XV DOMENICA DEL TEMPO ORDINARIO

Nội dung trong website này được tự do sử dụng với một điều kiện duy nhất: ghi rỏ xuất xứ từ www.40giayloichua.net. Lý do của điều kiện trên là để đọc giả có thể xác minh nội dung và có thể xem các thông tin hữu ích khác từ trang web này.

Anything on this website are free to copy or forward with only condition that you must state that they come from www.40giayloichua.net. That policy is required so the readers can verify the data and have the option to look for other interesting material on this site.

Chúa Nhật XV Thường Niên - Năm B

Tin Mừng   Mc 6,7-13

Khi ấy, Đức Giê-su gọi Nhóm Mười Hai lại và bắt đầu sai đi từng hai người một. Người ban cho các ông quyền trừ quỷ. Người chỉ thị cho các ông không được mang gì đi đường, chỉ trừ cây gậy; không được mang lương thực, bao bị, tiền giắt lưng; được đi dép, nhưng không được mặc hai áo. Người bảo các ông: "Bất cứ ở đâu, khi anh em đã vào nhà nào, thì cứ ở lại đó cho đến lúc ra đi. Còn nơi nào người ta không đón tiếp và nghe lời anh em, thì khi ra khỏi đó, hãy giũ bụi chân để tỏ ý phản đối họ." Các ông đi rao giảng, kêu gọi người ta ăn năn sám hối. Các ông trừ được nhiều quỷ, xức dầu cho nhiều người đau ốm và chữa họ khỏi bệnh.

Sunday XV in Ordinary Time - Year B

Gospel Mk 6,7-13


Jesus summoned the Twelve and began to send them out two by two
and gave them authority over unclean spirits.
He instructed them to take nothing for the journey
but a walking stick--
no food, no sack, no money in their belts.
They were, however, to wear sandals
but not a second tunic.
He said to them,
"Wherever you enter a house, stay there until you leave.
Whatever place does not welcome you or listen to you,
leave there and shake the dust off your feet
in testimony against them."
So they went off and preached repentance.
The Twelve drove out many demons,
and they anointed with oil many who were sick and cured them.

.